JOIN US
---
Interserve India is poised to be part of the Indian mission movement in this exciting phase of global missions. It has for more than 165 years successfully demonstrated and proven that work and ministry must be integrated. Interserve believes that it is not just the few who are called, but that the whole church that needs to be involved in missions. Its extensive network and partnership with Christian organizations in almost every area of service has enabled it to place hundreds of Christian professionals and entrepreneurs both within and outside India.
So here is your chance to get involved in mission work by being a part ofInterserve through any of the following programmes:
---
OnTrack is our volunteer program for 2 weeks or more upto 2 years. You can choose to volunteer in areas of your specialisation or your interest education, healthcare, community development, social work etc.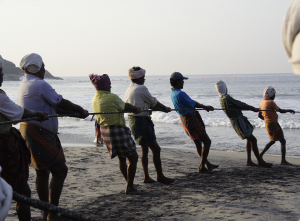 If you are a professional or in business and are called to serve Him in your workplace or elsewhere you are welcome to join us as Partners – our Long Term Interserve program.
Interserve India organises exposure trips for a young people who wish to explore and get a hands on experience of living and serving in some of the remote places of the country. Exposure trips can be organised as per your convenience if you are a team of 3 and more.